Let Postal Connections be your Business Partner.
If you're a small and/or home business proprietor, Postal Connections 223 is much more than a pack and ship store. Running a business is demanding, with challenges and needs that often call for specialized mailing/packaging & shipping, business and communications services. Unusual, one-off situations that need a little more creativity and flexibility to solve are a specialty of our store.
We are a support center and understand your business needs in Red Lion. Come to Postal Connections 223 to fill them.
Our Red Lion business products and services include:
Ink & Toner
Need an Inkjet cartridge? We stock these and toners for your printers. Never run out of ink, we've got your business needs covered.
---
One off Situations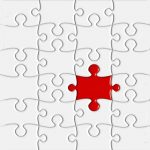 If you're in business, you know how situations change. For that knotty business problem, unusual request or special service for a valued customer, contact Postal Connections 223. You will receive the help you need to solve your business concern.
---
Computer Rental
When you're working on your computer as a freelancer, in a home-based business, as a student or member of a community, what happens when your computer goes out? This happens more often than you think.
And then you're in a bind.
You need to get your computer repaired but you need connectivity now! For your computer rental, rush to Postal Connections 223. We'll connect you in no time with affordable computer rental rates.
---
Scanning and Faxing
Bring your scanning and faxing to Postal Connections 223. We help with all of your scan and fax needs saving you the trouble of purchasing scanners and setting up separate fax phone lines.
---
Notary Service
Our Notary service is reliable, quick and affordable. It guarantees your documents are legally witnessed for any important event or signing you might experience.