Postage Stamps – Useful and Fun
Postage stamps are just as convenient to send things today as when they were first issued on July 1, 1847. Prior to that date, folks would take their letters and packages to the Post Office where the items would be measured, weighed, and the delivery distance calculated. The Post Master would note the cost in the upper right corner (same place we put a stamp today) and the senders could pay the postage themselves or it would be collected from the recipient.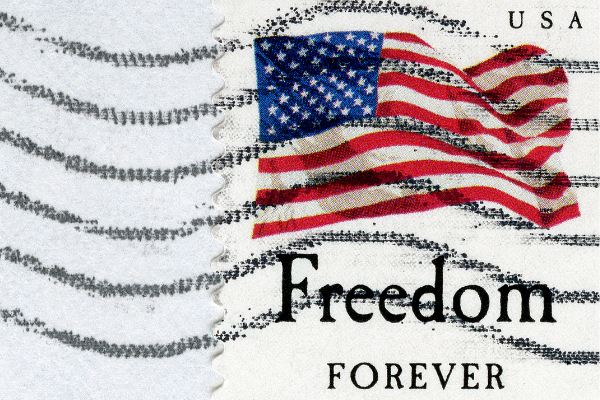 Buying Postage Stamps
Because postage stamps have been around so long, they have been issued in many sizes, shapes, and denominations. Some commemorate people – George Washington is the most popular – others feature musicians, like the 1993 29-cent Elvis Presley stamp. Martha Washington had her own stamp, so did Admiral David Farragut, Pocahontas, Booker T Washington and many others.
Some really old stamps are collectors' items, especially if they have unusual printing errors. If you enjoy collecting stamps, or wish to purchase stamps with a particular look, the United States Post office is the place where you will find the biggest selection of denominations, shapes, and themes.
On the other hand, if you want to send a letter or package by US Mail, come to your nearest Postal Connections Service Center where you'll find booklets of 'Forever Stamps' as well as cute greeting cards with envelopes to stick the stamps on and the ink pens to sign the card with. We offer personalized, fast service too.
Other Postal Services at Your Nearby Postal Connections Service Center
Every Postal Connections Service Center is a USPS-approved shipper. We offer stamps, Priority Mail, Express Mail, package tracking, and your own private mailbox services.
Come see us for postage stamps, greeting cards, pens, and every kind of shipping service you need. Send it with confidence, ship it with safety at Postal Connections.