Shipping for the Holidays: 2019 Dates & Tips to Remember
In just the blink of an eye the holiday season will have arrived. Black Friday and Cyber Monday will give way to Christmas and New Year's. With it comes the looming dread of package delays.
This year, Thanksgiving lands on November 28, which leaves you with just 26 days between Black Friday and Christmas Eve, to get your shipments there on time. Keep in mind that shipment guarantees are impacted significantly by peak season, especially a shorter one.
Here are a couple of pro tips for shipping for the holidays, as well as the latest holiday schedules to ensure prompt Christmas domestic delivery for USPS, UPS and FedEx.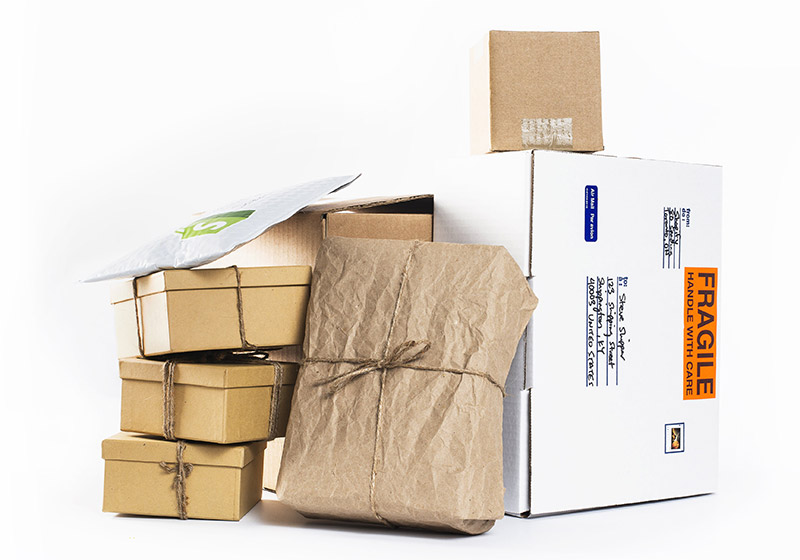 Pro Tips for Shipping for the Holidays
Bundle multiple gifts to one family or community into one package (individually wrapped) to cut costs.
You probably budget holiday gift-shopping, but do NOT forget to factor in shipping costs of those gifts.
Shipping Service Cut-off Dates to Ensure Christmas Delivery
USPS:
Retail Ground: Monday, Dec. 16
First Class Mail: Friday, Dec. 20
Priority Mail: Friday, Dec. 20
Priority Mail-Express: Monday, Dec. 23
UPS:
Ground: Friday, Dec. 13 (for longest shipments)
3-Day Select: Thursday, Dec. 19
2nd Day Air: Friday, Dec. 20
Next Day Air: Monday, Dec. 23
FedEx:
SmartPost Services: Monday, Dec. 9
Ground: Friday, Dec. 13
Home Delivery: Monday, Dec. 16
Express Saver: Wednesday, Dec. 18
2 Day Services: Thursday, Dec. 19
Overnight Services: Friday, Dec. 20
---
Postal Connections Stores
Reach out to the knowledgeable professionals at your local Postal Connections Store for carrier-specific holiday shipping information and to ask about which service is right for you. Postal Connections also offers expert packaging services, even for those oddly-shaped parcels, and we can ship anywhere in the world!
While not all stores offer all services, most do offer more than 30 different products and services, which will make your business and personal affairs easier. Postal Connections Stores are here for all your business needs. We are committed to serving you with superior customer service!