Timely Work From Home Tips
Working from home is a blessing and a curse, for many. If it's new for you, working from home can be equal parts refreshing…and frustrating. Many thrive on the inter-office chatter and energy that was the business norm, but times may be a little different right now.
The upside of working from home:
no daily commute, idling in highway traffic
no ironing
no hard start and stop schedules, for the most part
power naps!
The downside:
new distractions
immediate access to fridge/pantry
limited resources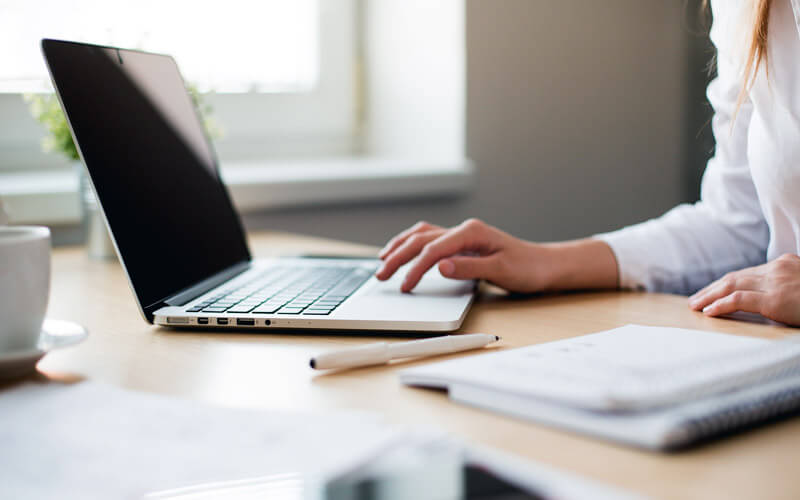 We've been supporting work from home (WFH) business professionals, like solopreneurs and remote workers with their shipping, copying, mailing, graphic design, and many other back office support needs for over 20 years. In short, we are here to help you navigate a uniquely difficult time.
Here are 10 work from home tips to help maximize your productivity and help to maintain peace of mind:
1. Maintain Regular Hours – Set a consistent schedule and stick to it…as much as possible. Having clear guidelines for when to work and when to call it a day will help you to maintain your focus and sanity. Automatic time-tracking apps, such as RescueTime, let you check in on whether you're sticking to your schedule.
2. Set the Rules – Set the ground rules, via a clearly written plan, especially if others (namely children or partner) share the same space. They need clear rules for what they can and cannot do during working hours. If you fail to set clear rules chaos will ensue and you'll suffer, as will your productivity.
3. Schedule Breaks – This seems like common sense yet too many people fail to implement scheduled breaks. At the very least schedule, and honor, a lunch break and two additional 15 minute breaks for each work day.
4. Ask for What You Need – If you work for a company that supports your work-from-home setup, ask that the equipment you need is shipped as soon as you begin working from home. You can also find most everything you may need right at your local Postal Connections store.
5. Keep a Separate Phone Number – Set up a phone number that you only use for calls with colleagues and clients. Try a free VoIP service, like Google Voice or a Skype number.
6. Socialize With Colleagues – Loneliness, disconnect and isolation are all too common in WFH life, particularly for extroverts. It's important to figure out just how much interaction you'll need. Then schedule it regularly.
7. Take Sick Days – Just because you're home it doesn't mean that you can't get sick. Sometimes you just need to rest. Take a day off, or two, if needed. So that you can get back to being productive.
8. End Your Day With a Routine – Mark the end of your work day, every day. It might be the simple act of turning off your computer, tuning in to a favorite podcast, taking a shower or a quick walk around the neighborhood.
9. Overcommunicate – Tell everyone who needs to know about your schedule and availability, often. When you complete a project or an important task, say it. Working from home requires it.
10. Get Face Time – For those working from home who are also trying to reduce face-to-face contact, set up a video call with your colleagues or manager once a week to check in.
We hope these WFH helps and tips will help to alleviate the stress that can come from a new work environment. Whether for shipping, receiving, copying, printing, office supplies, notary services or any other back office support service, we're here for you.